#kidlit Book of the Day: In the Waves from HarperCollins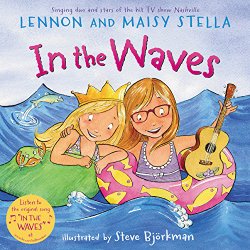 In the Waves
by Lennon and Maisy Stella (Authors) and Steve Bjorkman (Illustrator)
Booktalk: Grab your ol' flip-flops and your sunblock, too, for this fun-in-the-sun story told to the tune of the debut original song by Lennon and Maisy Stella, stars of the hit ABC show Nashville.
Snippet:
Just use your imagination
You can have a dream vacation
In the waves, in the water
In the waves, in the water
Hear Lennon and Maisy sing the song!
This week's Poetry Friday Round-up is hosted by Today's Little Ditty.
Copyright © 2015 Anastasia Suen All Rights Reserved.