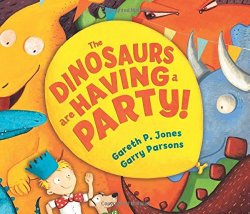 The Dinosaurs Are Having a Party!
by Gareth P. Jones (Author) and Garry Parsons (Illustrator)
Booktalk: The dinosaurs are having a party but things get out of hand and when the boy tries to leave, T-Rex gives chase!
Snippet:
The dinosaurs are having a party.
It starts precisely at three.
But I'm a boy not a dinosaur,
So I'm pleased they've invited me.
STEM + the Arts = STEAM
STEAM DIY Activity
Make your own dinosaur "fossils" with small toys and Plaster of Paris.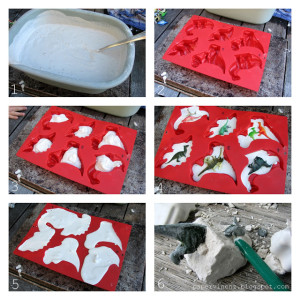 This week's Poetry Friday Round-up is hosted by Carol's Corner.
Copyright © 2015 Anastasia Suen All Rights Reserved.