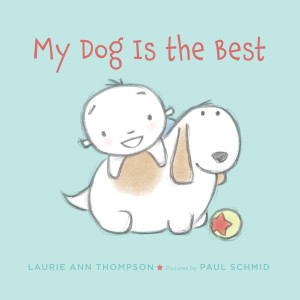 My Dog Is the Best
by Laurie Ann Thompson (Author) and Paul Schmid (Illustrator)
Booktalk: What do you get when you combine one energetic, enthusiastic little boy with his sleepy but tolerant dog? Unconditional love.
Using simple words and spare illustrations, My Dog Is the Best celebrates the special bond that exists between a young child and a beloved family pet. It's the heartwarming story of two best friends. . . told by a boy with a very active imagination.
Snippet:
He reads books.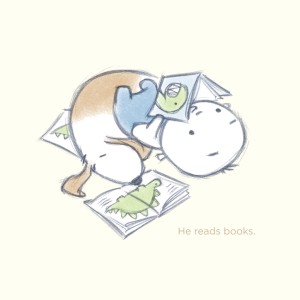 I've known Laurie for ten years. (We started working together in 2005 when she signed up for her first online writing workshop.) Needless to say I was quite pleased when she emailed me last month to let me know she had another new book coming out! After I asked her if could share it on my blog, Laurie invited me to be a part of this blog tour and graciously agreed to answer my three blog tour questions…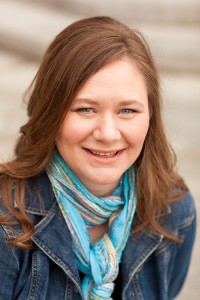 Q. When did you start writing?
A. Well, I guess in some ways I've always been a writer. My mom says that before I could even read my favorite thing to do was tell her stories, on and on, hour after hour. Later, in school, I loved every assignment related to writing. As a teen, I kept a journal, including lots of really terrible, angsty poetry. And, just for fun, I pursued a technical writing minor in college. Still, I never considered writing as a career until I was pregnant with my first child. I didn't know much about having babies or raising them, so that became my big research project. I read everything I could get my hands on, and—of course—passed all of that useful knowledge on to my friends who already had children. One day my best friend said, "You know, you should really write all of this stuff down for people. It seems like such a waste to just tell me." I realize now that it was probably just to shut me up (tactful, isn't she?), but her comment set me on a new course, and I started querying parenting magazines. After my child was born, however, I fell in love with the children's books I was reading at bedtime every night. I knew I'd found my calling.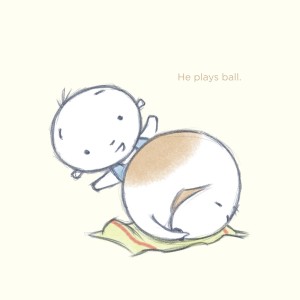 Q. Describe your writing process.
A. It really varies, since I write so many different kinds of things. If I'm setting out to write long-form nonfiction, such as Be a Changemaker: How to Start Something that Matters, I start with research, then I outline, then I draft the proposal. Finally, when I've worked on that for a long time and given it a lot of time to stew in my brain, then I start drafting sample chapters. Inevitably, that changes the proposal and the outline, but I just can't start with the actual writing until I have a vision of how all of the pieces are going to come together in the end.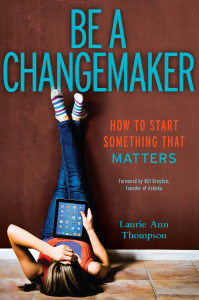 A. For picture books, even nonfiction like Emmanuel's Dream: The True Story of Emmanuel Ofosu Yeboah, it's more about trial and error, jumping in and playing with the story. I'll usually just do just enough research or idea generation to have a basic idea of where I'm headed, then I'll just start drafting. When I find a general structure that I like, then I'll go back and research to find the facts and details that I need to flesh it out (for nonfiction) or I'll work on developing the story arc and characters (for fiction).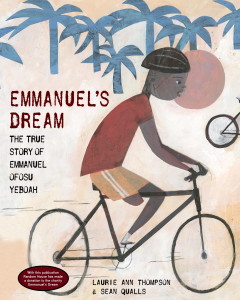 A. In either case, my favorite part is revision. I was a software engineer before switching to writing, and revision feels just like debugging. I love taking something that is "broken" and fixing it so it's just right, removing all of the errors getting all the parts to work perfectly alone and together as a whole.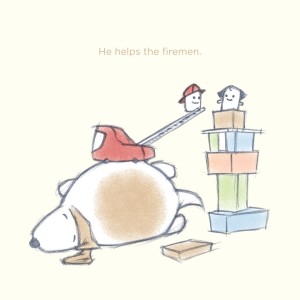 Q. Tell us about your latest book.
A. I initially wrote the manuscript for my latest book, My Dog Is the Best, as an assignment for your Easy Readers/Early Chapter Books workshop! It's very different from what I usually write. Be a Changemaker and Emmanuel's Dream are both serious nonfiction, while My Dog Is the Best is sweet, humorous fiction. I wanted to play with simple language for very young readers, while using emotions and scenes to which many young children could relate. I tweaked a bit for rhythm, pattern, and word choice, but the draft came out almost the same as you can see it in its final form in the book today. I was pleasantly surprised to have something I liked result from an assignment in a genre I wasn't used to writing in, and even more pleasantly surprised when others liked it, too!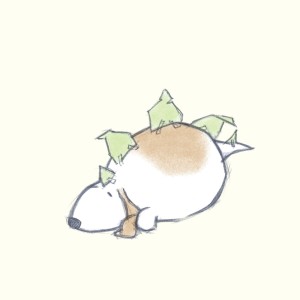 Thanks so much for visiting the blog, Laurie! The book is adorable!
STEM + the Arts = STEAM
STEAM DIY Activity
The main character in My Dog Is the Best is a "maker" too. After he read a dinosaur book, he made a dinosaur costume he made for his dog. For your STEAM DIY Activity, you can make a costume for your dog, or make a small dog out of clay. If you have an adult to help you, try making a polymer clay puppy with this YouTube tutorial. (Click on the SEE MORE link under the video on YouTube to see the materials list.)
Visit all of the stops on the My Dog Is the Best book tour!
6/6/2015 Booking Mama
6/8/2015 Jean Reidy
6/9/2015 Watch. Connect. Read.
6/10/2015 5 Minutes for Books
6/11/2015 KidLit Frenzy
6/12/2015 Unleashing Readers
6/16/2015 Booktalking #kidlit
6/19/2015 Kirby's Lane
7/1/2015 Library Lions
Complete the form below to enter the giveaway for a chance to win a signed copy of MY DOG IS BEST. (Must have a U.S. mailing address to enter.)
Copyright © 2015 Anastasia Suen All Rights Reserved.