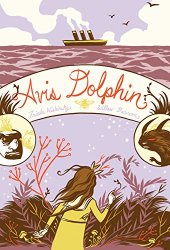 Avis Dolphin
by Frieda Wishinsky (Author) and Willow Dawson (Illustrator)
Booktalk: Avis Dolphin doesn't want to sail to England on the Lusitania. War is raging in Europe, and the Germans threaten to sink the ship. Avis is lonely and afraid until she meets a kindly professor whose stories of a magical island help her face an uncertain future. (The stories the professor tells Avis are illustrated in a graphic-novel form, creating a story-within-a-story.)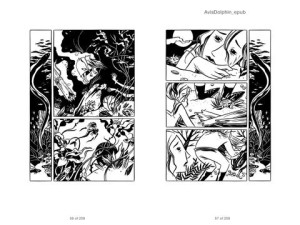 Snippet:
I know about U-boats. They're submarines hiding under the sea, waiting for ships, like foxes hiding in the bushes, waiting to pounce on rabbits or deer. When U-boats spy a warship, they launch a torpedo! And if a ship is hit, that's it. The ship sinks. But until today I thought U-boats were only after warships.
I tap Hilda on the shoulder, "Maybe the warning is real. Maybe . . ."
STEM + the Arts = STEAM
STEAM DIY Activity
See a primary document, the 27-page SUPPLEMENTARY cargo manifest for the Lusitania's last voyage.
Copyright © 2015 Anastasia Suen All Rights Reserved.