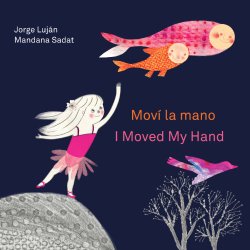 Moví la mano / I Moved My Hand
by Jorge Luján (Author), Mandana Sadat (Illustrator), and Elisa Amado (Translator)
Booktalk: When a little girl moves her hand, she changes the world as she discovers it. As she moves her known world she discovers her own power and creates everything anew.
Snippet:
Moví la mano y encontré un coco.
I moved my hand and I found a coconut.
Agité el coco y encontré un lago.
I shook the coconut and I found a lake.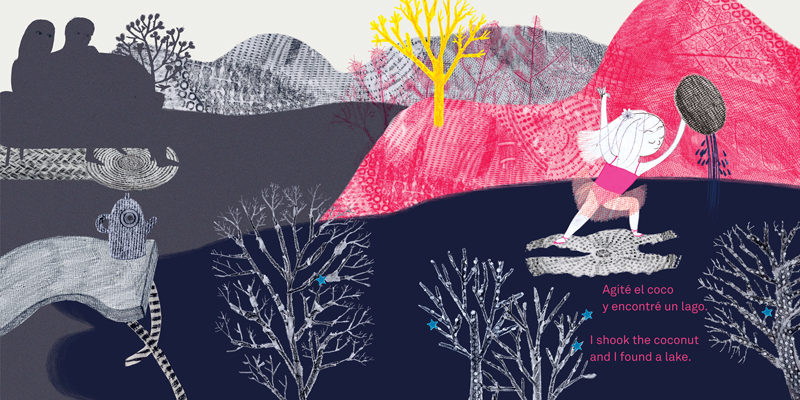 STEM + the Arts = STEAM
STEAM DIY Activity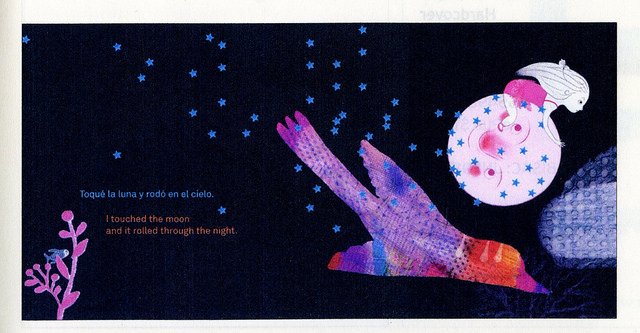 Make a Moon Painting.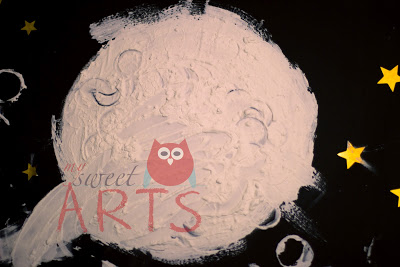 This week's Poetry Friday Round-up is hosted by Reflections on the Teche.
Copyright © 2015 Anastasia Suen All Rights Reserved.