Q. What is STEM?
A. STEM is Science, Technology, Engineering, and Mathematics.
I have been writing about STEM for years. I didn't know it was STEM at the time. It's just how I grew up.
My father's parents built P-51 Mustangs during World War II. Yes, my grandmother was a Rosie the Riveter lady! That experience became my first book Air Show.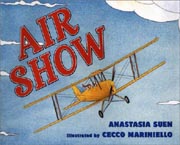 My mother's father worked for the railroad and that inspired my book Window Music.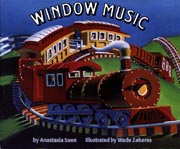 My father was a missile tracker in the early days of NASA. We started at the very beginning with the Mercury and Gemini missions. When I was a child we watched the astronauts as they went into space on our tiny black-and-white television. Then we ran into the back yard and watched that little ball of fire rise into the sky until it disappeared. Years later we proudly watched the Apollo 11 astronauts land on the moon. I wrote about it in my book Man on the Moon.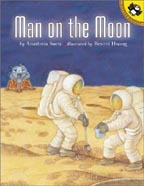 My first three books were about STEM and the journeys it made possible. Today I write about STEM for children, teens, and adults. I started writing about STEM books on STEM Friday, a meme I created in 2011. At first I wrote about these books on my own Booktalking #kidlit blog (now archived on this site). Others wanted to do the same, so I created a group STEM Friday blog.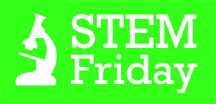 I also write about STEM books in my Focus on STEM column for Booklist. In 2013-2014, I wrote the LibrarySparks Grow with STEM column with co-author Shirley Duke.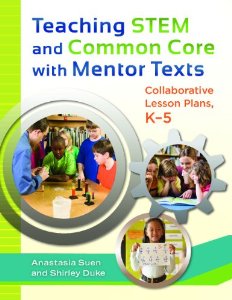 Our STEM book for librarians, Teaching STEM and Common Core with Mentor Texts: Collaborative Lesson Plans K-5 came out with Libraries Unlimited in December, 2013. (Shirley taught science for 25 years, so we had a great time writing about what we love!) You can sample the book and see our resource lists on the Teaching STEM blog.
10 Myths About Teaching STEM Books and How You Can Teach STEM in Your Classroom Now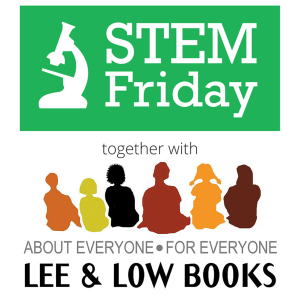 The Teach Stem Now webcast was recorded on July 9, 2015 for the Summer of Learning professional development series at Share My Lesson. This free AFT webinar offers one hour of professional development credit and will be active for a full year. Thanks to the wonders of technology, new responses to the webinar will be added to the replies of the previous participants. (Sample the webinar.)
STEM Book Award and Best Books Lists
Citizen Science Resources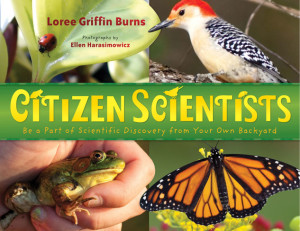 Citizen Science is science research as crowd sourcing, and yes, kids can participate! You can find Citizen Science projects at
Copyright © 2015 Anastasia Suen All Rights Reserved.